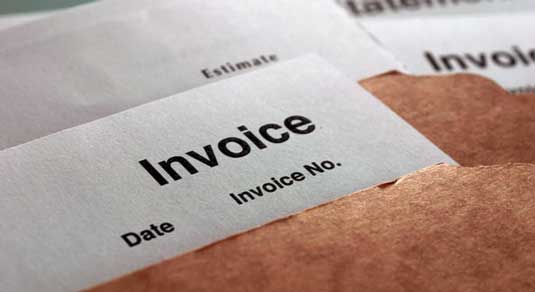 Integrated Online Invoicing & Statements
Prices automatically assigned to the job direct from the customised price list
Automatic invoicing once the job is complete
Easy to process payments from clients so you can keep track of your finances
Full payment history within the system for checking records and assisting with account reporting for end of quarter/year
Full online Audit trail
Overdue accounts highlighted with additional overdue features
Statements for each client can be viewed or emailed
The Calendar Manager system is able to automatically assign costs to specific jobs by taking the information direct from your customised price list. The system can then automatically generate an invoice once the job has been completed, saving you and your clerks time and effort.
Calendar Manager displays a payment history for each of your clients including overdue accounts, making it easy for you to keep track of your finances and giving you full control.
The Calendar Manager system keeps a full online audit trail making it much easier for you when it comes to accounting.