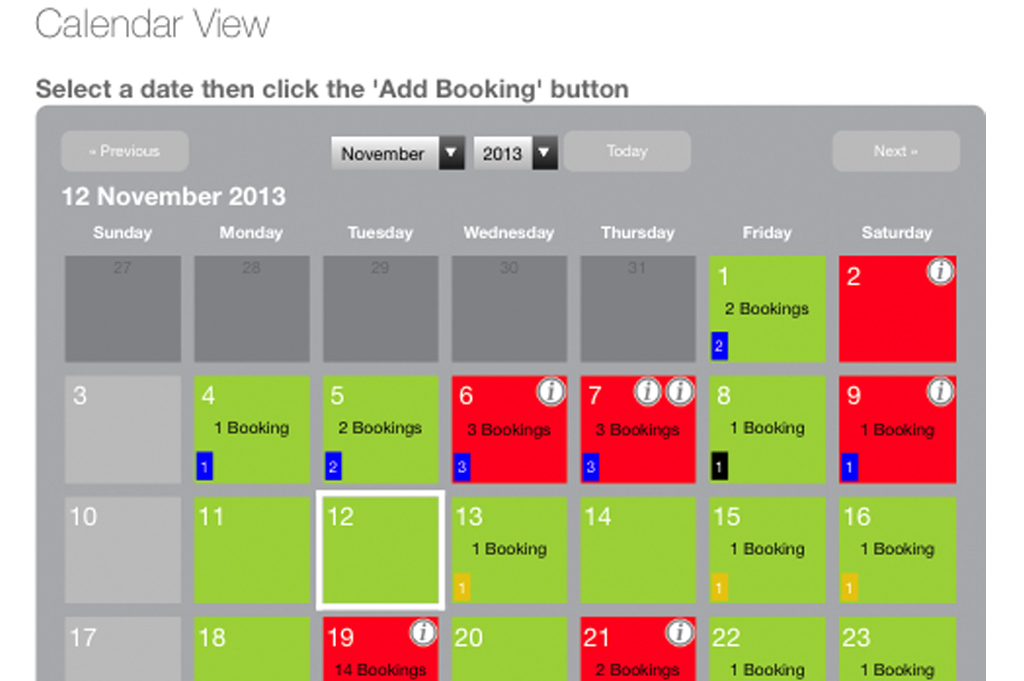 Full Multiple User System and Communication Tool
Multiple users can access the calendar system at the same time
Automatic email notifications to all relevant users at every stage
Unique traffic light booking system
Notes and holidays for clients and/or clerks can be added to every date
Easily assign bookings to your individual clerks
The Calendar Manager system has been designed to allow multiple user access wherever and whenever they need.
We know that you and your clerks are busy and can be in different locations at any one time. The system can automatically send notifications to relevant users at every stage of the process.
The Calendar Manager software allows you to assign bookings to your clerks easily and enables you to add notes and holidays for your clients/clerks to view across the calendar.
We have incorporated a multiple bespoke auto pricing function within the system to make life easier.
Calendar Manager has a unique traffic light booking system, so your clients can see how busy you are, whether it be fully booked (red), nearly full (orange) or available (green).
For use on Multiple Applications
Use on any smart device
Use when working from home, in a remote office or on the move
No software to install
Access up to date information where and when you need it
Access to all historical uploaded files and invoices anytime, anywhere
The Calendar Manager system can be used at home, in the office or on the go between locations on multiple devices. There is no software to install on your device taking up precious hard drive space.
The system allows you, your clerks and your clients to access all relevant information including bookings, historical uploaded files and invoices on multiple devices anytime, anywhere.
Once you or your clerks have uploaded files onto the Calendar Manager system it becomes instantly accessible to all who have the relevant access on any smart device, laptop or desktop.
The Calendar Manager system gives you the freedom to access to all the information when you need it, whether you are in the office or on the move.